Description
Alpaca Yoga
Here by popular demand

Downward Dog Meets Grazing Alpaca
Instructor: 

Adam Wysong 

Where: QCAR 580 Basehoar Rd. Littlestown, PA 17340
When: Saturday, September 26, 2020
Time:   Choice from 2 sessions 10:00 or 2:00
Cost: $20 per person
Registration is now open. Register today,  to save your space in class. Bring your own yoga mat or let  us know if you need a mat and we will provide one for you.
This Class is intended:
to build strength, flexibility and focus.
to control breathing, proper form, and hold poses
to accommodate absolute beginners to intermediate and even those looking for advanced poses
for all levels of ability.
Let's have some yoga fun with alpacas and cria too!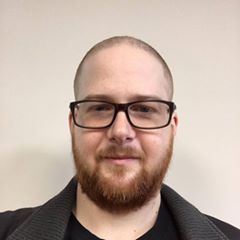 Yoga Instructor

– Adam Wysong

Certified Yoga Teacher with the Yoga Alliance 

Trained extensively in power yoga, dharma yoga, and yoga Philosophy and a dozen other yoga styles

Presently teaches 3-4 classes a week

Adam has been practicing yoga for 9 years and has been teaching yoga to individuals with autism for the last 6 years. He is able and willing to make modifications to our yoga classes in order that all participants may enjoy being in the field with the alpaca while getting your yoga on.  
Registration: Please call 717-359-9989 or register online to save your space
Terms of Service
Reserve your space in class now!
Class size is limited.