Description
Handcrafted Mug especially made for Quarry Critters Alpaca Ranch
This mug was handcrafted by skilled potters, in Wisconsin.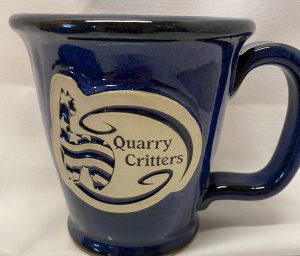 100% lead-free, food safe.   
Safely goes in the microwave, oven or dishwasher.
Handcrafted in America in a eco-friendly, employee-safe facility using green initiatives.
Very comfortable handle, large enough to put your whole hand through the loop, making it comfortable for arthritic fingers.
Crafted for Quarry Critters Alpaca Ranch at Sunset Hill Stoneware.