Description
Angelo date of birth 10/04/2013
Angelo has a well balanced, compact body style. He has a micro bundling fleece which is extremely bright and has a high frequency crimp. The micron is extremely uniform and the fleece has a wonderful handle. He has full coverage from head to toe.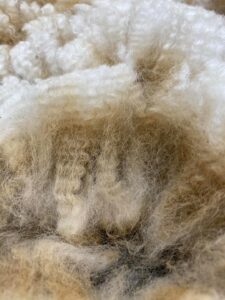 Here is a sample of Angelo's 2021 Clip
This is Evangeline's fleece
This is Evangelina, she is Angelo's 2020 offspring.