Description
Needle Felting is like painting with wool. Each color and each poke of the needle creates characteristics in your project. A needle felting needle is very sharp!. It has barbs on it that grab the wool fibers causing them to bind together. In this way you are able to make shapes and add color to create a project.
In this kit, you will find directions, needles, surface, and wool fibers to create a Pig wearing pants.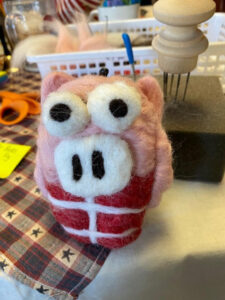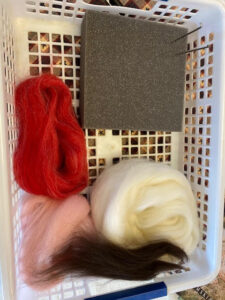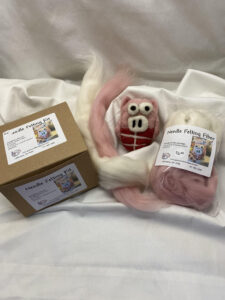 This kit comes with 2 single needles and a needle felting surface  and all the wool fiber needed to complete the project. You have 2 option to purchase both have directions.
$15 – Option 1 Full kit with needles and surface
$6.50 – Option 2 Wool fibers and directions – this option doesn't have a surface or needles. Maybe you have these already.