Description
 Xena's fleece for 2022
Xena's Raw fleece is white at about 5 inches long staple length alpaca.
Xena's prime fleece coat has been lightly skirted. 
Grade 4  28.3 micron,  soft with lots of shine
nice density
Below is pictured Xena's cria coat and a picture of Xena as a cria.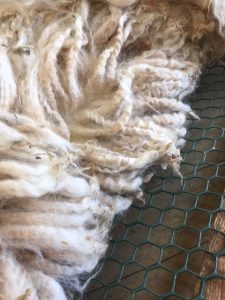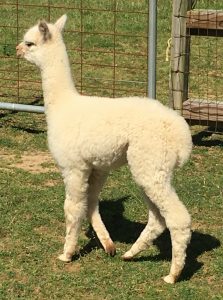 2022 Weight of prime coat is 4.14 pounds, or 78oz. 
Grade 4 cost $2.00 per oz.
If interested in Xena, than check out her web page. visit by clicking
here
.
****************************************************************
2020  FYI  second cut, let me tell you, it's almost as beautiful as the first
prime coat. This year we got almost 3# in second cuts. This is some of the fiber that went for our
colors
to be mixed this merino.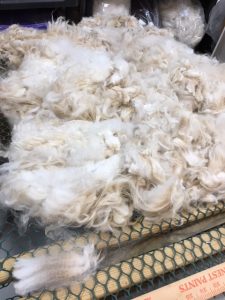 Lots of usable fibers in the second, good length and crimp, density, not so uniformed.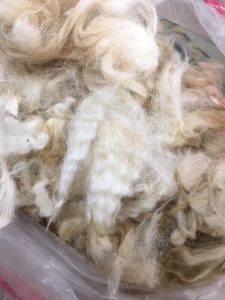 even the 3rds (leg hairs) have crimp and length.